Why Service at Eich Mazda?
A five-star experience that gets it right the first time.
When your vehicle needs service, you want it done correctly, efficiently, and at a transparent, fair price. That's why Eich Mazda believes five-star service should be the standard, not a splurge. Every time you visit our state-of-the-art service center, you'll receive the full value of our Master Certified technicians, Mazda OEM parts, and our 182 years of combined experience—and our prices are always fair and competitive. We pride ourselves on our prompt, deliberate, and detail-oriented work that gets your vehicle back on the road in a timely fashion the first time.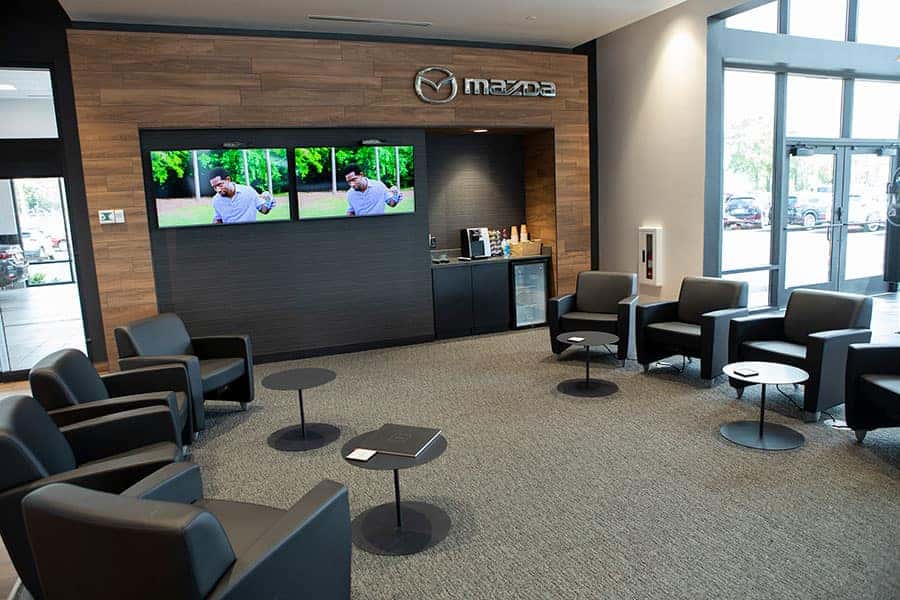 Convenient
Everything we do at Eich Mazda is designed with your convenience in mind. Our online service scheduling tool simplifies the scheduling process, so you can quickly and easily plan your appointment for a time that works for you.
There's no appointment necessary for basic maintenance such as oil changes—just show up and we'll take care of you! Our flexible service hours, courtesy vehicles, and complimentary shuttle service means that your Eich Mazda service will never disrupt your routine. Our comfortable business center features high-speed internet, coffee, soda, and tea. Feel free to work while you wait!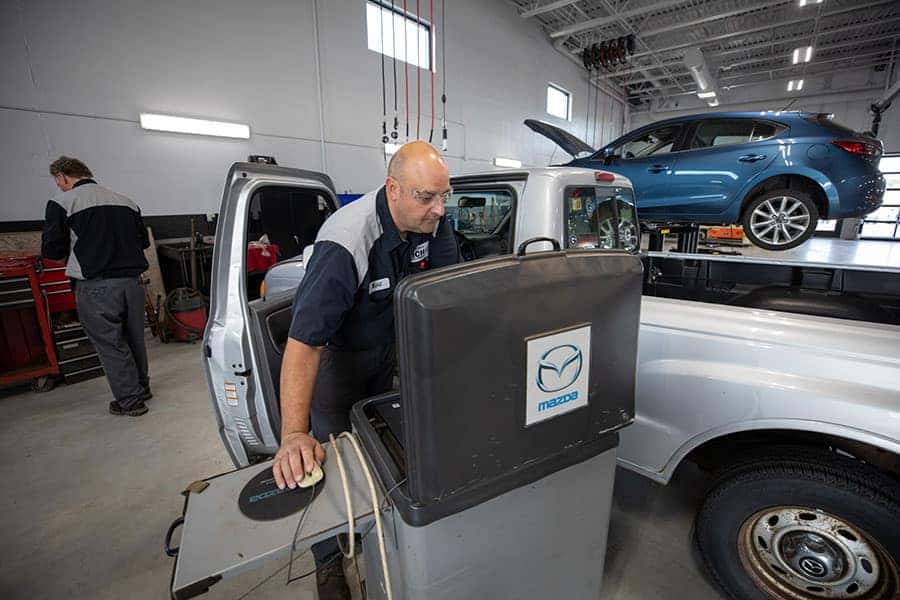 Complete
Our highly-qualified Eich Mazda service technicians won't settle for anything less than fully repaired. When you check in for your service, we'll perform a walk-around inspection with you to ensure we have a comprehensive understanding of your concerns. Before taking your vehicle into the shop, we'll also perform a thorough inspection for any other outstanding issues or potential maintenance needs. We'll never perform any maintenance or repair work before consulting with you on our findings and recommendations first, and as the vehicle owner, you always get the final say.
We'll communicate with you throughout each step in the service process in a clear, concise, and easy-to-understand manner that aligns with our commitment to transparency and reliability. When you get behind the wheel of your vehicle following your service at Eich Mazda, you can trust that the concerns that brought you in have been fully and completely resolved. What's more? We only use Mazda OEM parts to protect the integrity of your vehicle. If you're looking to take on DIY repairs at home, you can easily order Mazda OEM parts online and pick them up here in Saint Cloud. When you're looking for a Mazda parts dealer, Eich Mazda has you covered!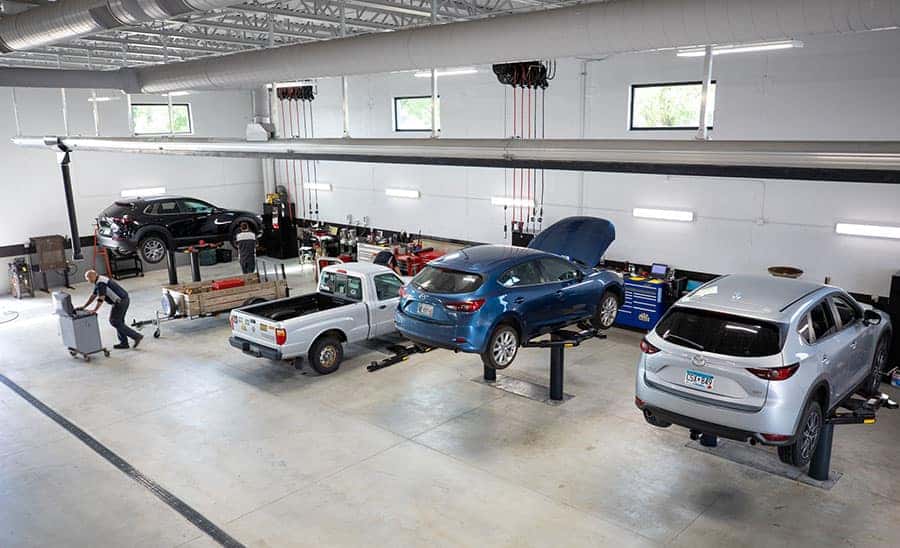 Considerate
At Eich Mazda, we aim to take the stress out of vehicle maintenance, service, and repairs. Our customer-focused approach to service is designed to make the entire process as seamless as possible for you, your family, and your busy life.
When your vehicle needs service but you can't spare a moment, we offer complimentary local vehicle pick-up and delivery. We'll stay in touch with you during your service using whatever form of communication is most convenient for you, including email, phone, text, video, or social media messaging platforms. Because we're particular about the little details that put our customer service over the top, every vehicle that goes through our shop receives a free soft-touch car wash, even for basic maintenance. What's not to love? Make Eich Mazda your go-to service center and Mazda parts dealer in Saint Cloud.
Let us introduce you to a truly unique Mazda service experience!
Visit our stunning new Eich Mazda dealership in the heart of Saint Cloud, Minnesota, just one hour west of the Twin Cities. You'll love the experience!